"I can save you time or money, but not both." - Andy Bogaart

I've used that line many times, and I always wondered if clients understood or even cared about the mechanics behind it. It's actually quite simple. As the diagram by John Manuel Kennedy Traverso below clearly shows, you cannot change one part of the triangle without having an effect on the rest. In order to save time for example, we might add controls, reduce or change the scope of the project, or accept an increase in the total cost in order to maintain quality.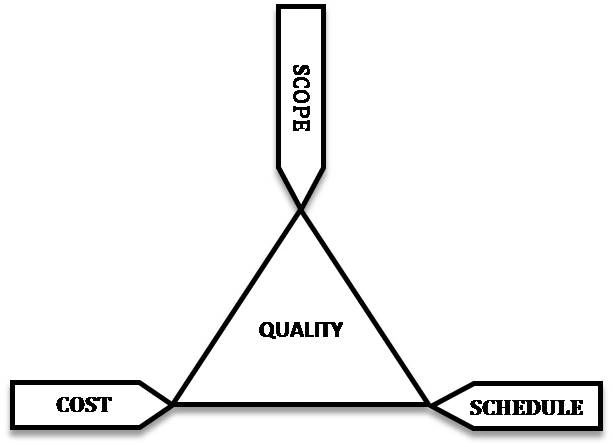 "When it comes to the life of a project, we always like to be involved from the very beginning in order to control the desired outcome.  Unfortunately more times then not, we are brought into a project only after something goes terribly wrong.  Some how or another, Corellian Consulting obtained a reputation as the company to call when all else fails."  - Andy Bogaart

The life of any project includes five basic steps as shown in the diagram below provided by Wikipedia user Alphamu57.
Each basic step, or phase, contains its own list of constraints. The initiation, or conception phase may include a feasibility study, a preliminary budget, critical path and identification of possible long lead items. The planning and design phase, refines the concept and identifies the scope of work and associated costs. Only after this can you start the execution phase. During the execution phase, monitoring and controls are used to manage the project to ensure the project remains on budget and on schedule. Once the project comes to a close, punch-lists are completed, as-builts are drawn up, final sign-offs submitted, and final payments can be approved.
:
: